After School Clubs
At St Cuthbert's we run a range of after school clubs. They start at 3:30pm and finish at 4:30pm unless otherwise stated. The children are taken to the club by a school member of staff and parents are asked to collect the children from a set meeting point shared by the club leader.
In order to deliver these clubs, there will be a cost for each. This covers the resources needed to run the club, with each club providing refreshments and items that can be taken home throughout the course or at the end. For children in receipt of pupil premium or other individual circumstances, please speak to a member of our office staff about payments.
Clubs timetable Spring 2023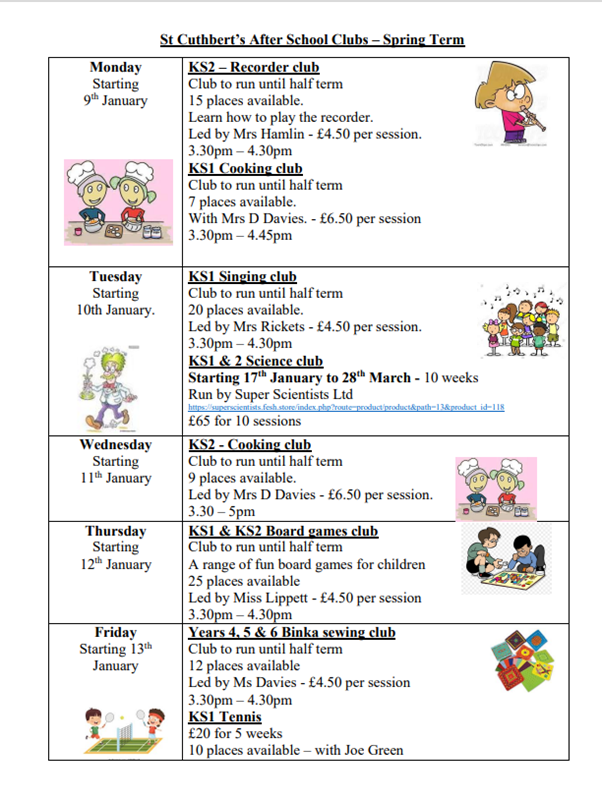 Outside agency club links
http://www.thecoredancecompany.co.uk
email: ashley@metcalfmultisports.co.uk
https://kokorokaratedojo.com/contact
Metcalf Multisports Clubs
The key purpose of Metcalf Multisports Limited is to learn the fundamental skills of a variety of sports in a safe and enjoyable environment. Children, both boys and girls of all abilities are welcome to participate. All our coaches are fully qualified sports coaches in numerous sports and have up-to-date DBS checks along with first aid and child safeguard training. Coaches also have had the privilege of working for Premier League Leicester City Football Club as Academy Coach.
EYFS & KS1 Football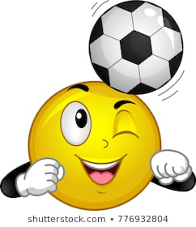 EYFS & KS1 Gymnastics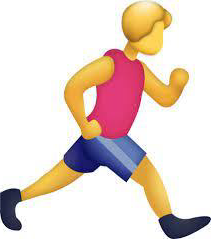 KS2 Gymnastics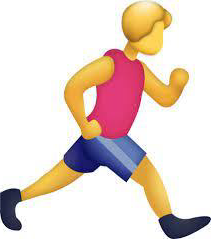 KS2 Dodgeball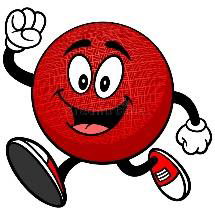 KS2 Football